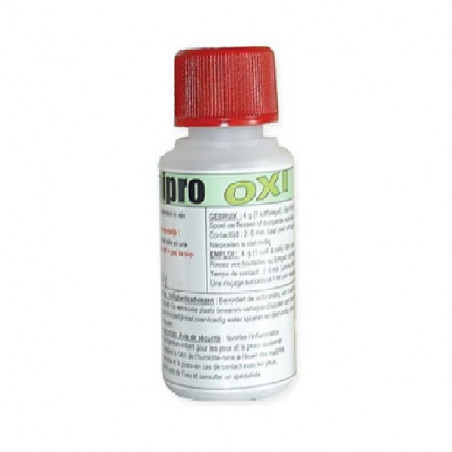  
NaturalFerm - Simple OXY Pro Disinfection Agent 100g
Free Oxygen based environment-friendly disincetion agent. Does not need rinsing.
Flavour- and odourfree environment -friedly disinfection agent. Doesn't need rinsing.

Thanks to the active-oxygen, shortens contact time and guarantees the perfect disinfections.
Dosage: 4g / 1 liter of rinsing drinking water (food quality)

Rinsing time: 2 mins.

Disinfects during drying.

Can be used for disinfecting bottles, jars, etc.
Usage: rinse the tools, bottles, jars, etc. with the dilution and let them dry.